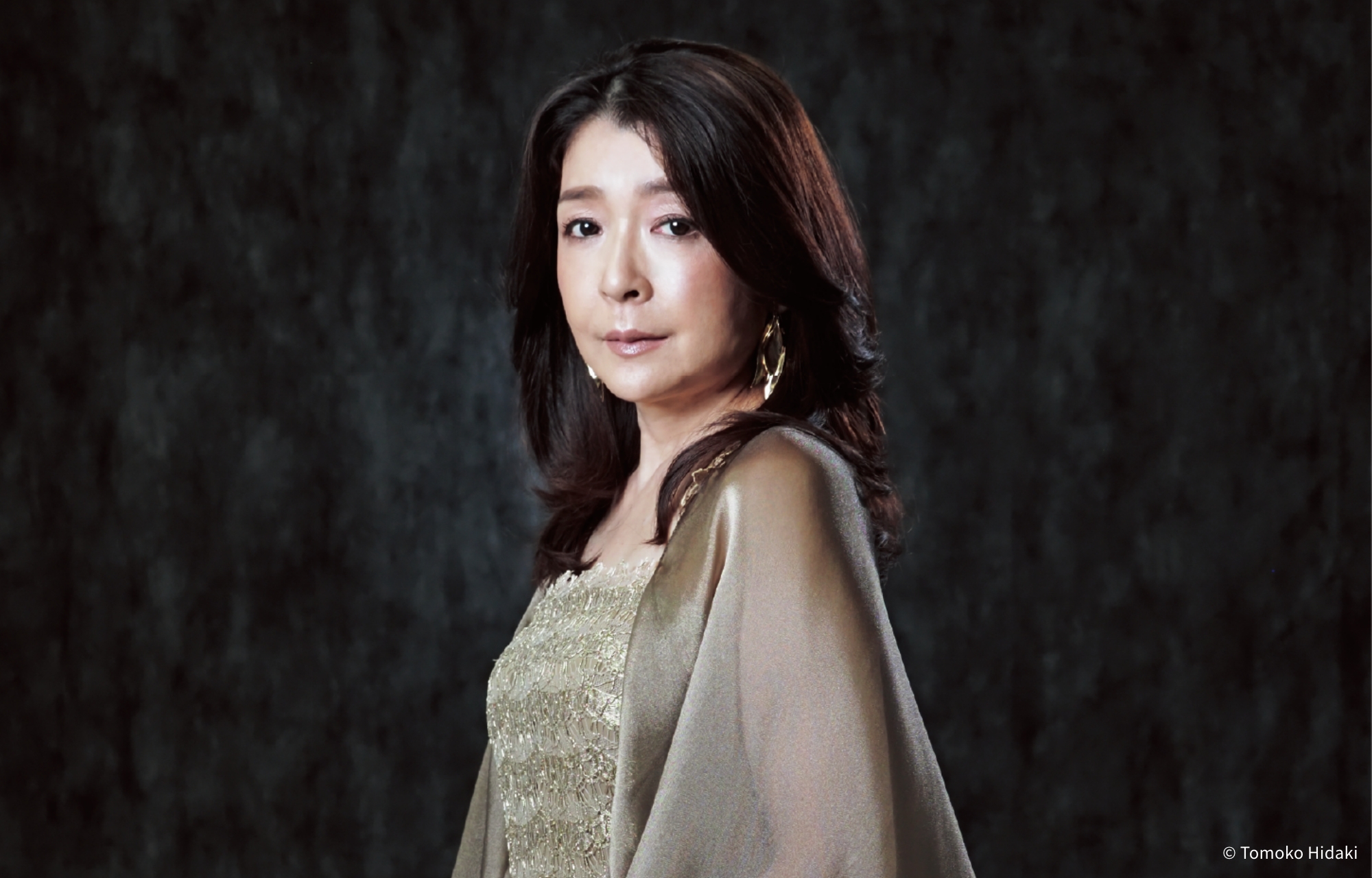 仲道郁代
Ikuyo Nakamichi is one of Japan's most sought-after pianists. In music she finds the divine, the intimate—even empathy—and can uniquely infuse them into the sound and expression of the piano. Her wide-ranging repertoire includes a special focus on the works of Beethoven. She has performed six full cycles of and recorded all the Piano Sonatas and all the Piano Concertos with the Deutsch Kammerphilharmonie Bremen under the baton of Paavo Järvi.
Nakamichi's passions also extend to period instruments, and she herself owns several historical pianofortes. In some concerts, she plays both pianoforte and modern piano, a rare feat. Her deeply informed approach has earned her high standing among musicologists.
Years living as a teenager in the United States greatly influenced Nakamichi's personality as a musician. Later study in Germany enhanced her deep appreciation of European traditions in classical music. Ultimately it may be the attention to detail and subtle nuance that her Japanese heritage brings to her playing that attracts people to her concert and recorded performances.
Among the numerous awards Nakamichi has won are the top prize in the 42nd Geneva International Music Competition, First Prize at the Felix Mendelssohn Competition and the Fifth Prize in the Queen Elisabeth International Music Competition of Belgium. In 2005 she performed with the English Chamber Orchestra to high acclaim for a wedding celebration concert at Windsor Castle held in honor of Prince Charles and the Duchess of Cornwall.
Additionally Nakamichi was soloist with many prestigious orchestras including the Deutsche Kammerphilharmonie Bremen, the Finnish Radio Symphony Orchestra, the Pittsburgh Symphony Orchestra, Rundfunk Sinfonieorchester Berlin, and Symphonieorchester des Bayerischen Rundfunks. Among the many celebrated conductors she has worked with are Rafael Frühbeck de Burgos, Paavo Järvi, Lorin Maazel, Jukka-Pekka Saraste, and Pinchas Zukerman. She is also a devoted chamber musician, collaborating with clarinetist Richard Stoltzman, the Berlin Philharmonic Octet, the Brandis Quartet, the Gewandhaus Quartet, and the Hagan Quartet, along with many others.
Nakamichi has an exclusive recording contract with Sony Music Japan. Among her more than 30 CD releases are the complete Beethoven and Mozart Piano Sonatas.
Paying special attention to the role a musician should play in society, Nakamichi organized, is music director and supervisor of "Music for Our Future," a group that strives to cultivate appreciation and understanding of music with the aim of empowering it to contribute directly to society and the resolution of social issues.
The focus of her recent activities is the enormous project "The Road to 2027," which began in 2018 and consists of 20 recital programs that reflect her great vision and personal philosophy of piano performance. To this end Nakamichi has already commenced concertizing throughout Japan, in Los Angeles as well as New York.